Ever wanted to be cooked in a cauldron, eaten by a monster or defy gravity to walk on walls and ceilings? You can do all that, and more, at Seoul's Trick Eye Museum!
Have a blast with friends and family at this large 3D optical illusion art exhibit, where you can take crazy photos using the art technique 'Trompe-l'oeil' (Trick of the Eye) to create optical illusions, making flat paintings appear 3D!
Due to popular demand, the Trick Eye Museum expanded from its first branch in Hongdae, Seoul to Singapore's Sentosa and Hong Kong's Victoria Peak.
Here are 10 reasons you cannot miss the Trick Eye Museum when you are in Seoul!
In Seoul's Trick Eye Museum, you can…
1. Blend in with 3D paintings and take epic photos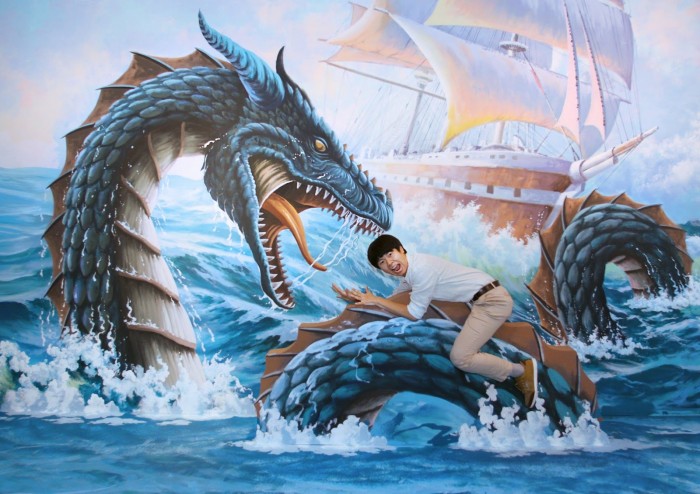 From re-imagined classical paintings and optical illustrated illusions to silly and fun wall-sized artworks, the amount of amazing photographs you can re-create in the museum is limitless. Rules such as no touching or no photography do not exist here. In fact, visitors are encouraged to interact with the paintings and to take as many photos as they want.
Dance with ballet dancers and swim with synchronised swimmers. Float on tables and stand on ceilings. Pour tea for minister one minute, then get eaten by sea monsters the next!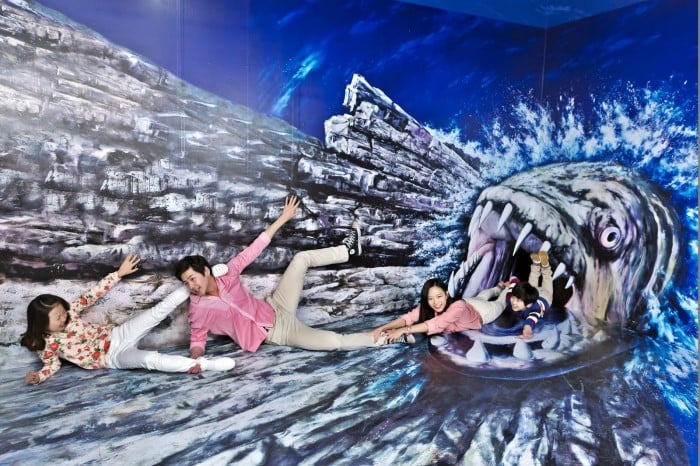 2. Experience winter all-year round at the Winter Wonderland Ice Museum filled with real ice sculptures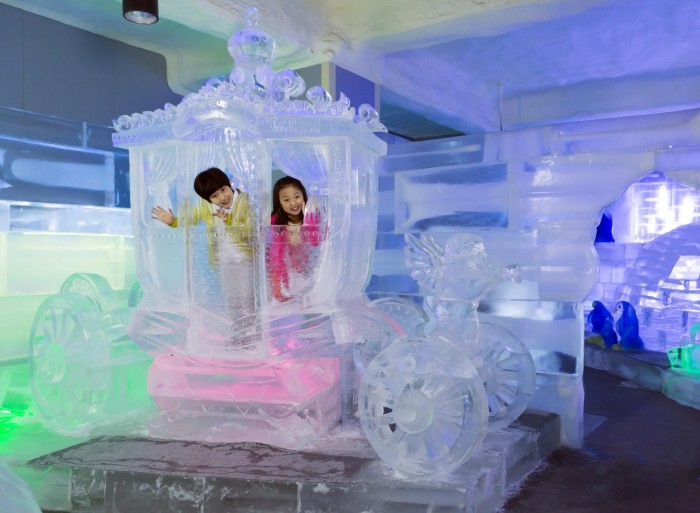 Who said you can only experience the cold weather during winter? With Winter Wonderland Ice Museum (inside Trick Eye Museum), you can pose right next to life-sized ice sculptures and go down the slide made of ice! What's even better is that you do not need to pay extra to go inside the ice museum. Just show them your ticket for Trick Eye Museum and you're free to spend unlimited time inside the winter wonderland.
Also read: Places to Hang Out in Seoul for the Young and the Old
3. Play entertaining games at the Carnival Street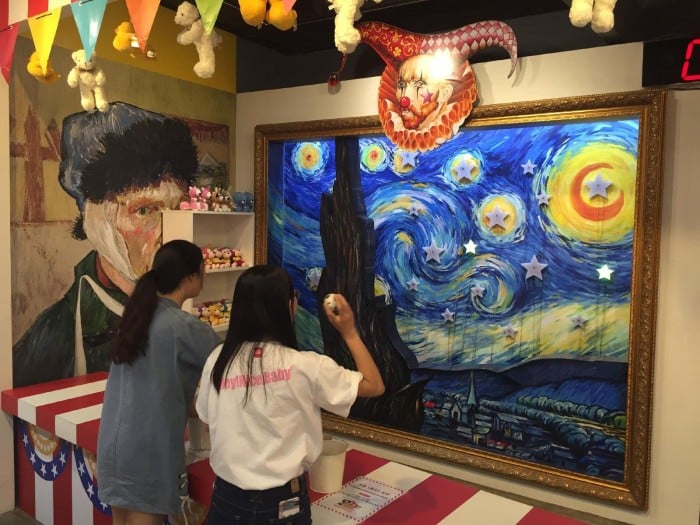 Bring out the inner child in you by going all out playing games at the carnival street. You can play a game of shooting stars, golf, basketball, balloon darts, and many other games. Have the chance to win many exciting prizes as well! The paintings found in the museum are incorporated in the games, too. But of course, everything has a carnival twist to it. You don't always see a Van Gogh piece in a carnival, right?