What is a Nanta Show?
Glad you asked. This is a performance uses only kitchen utensils and body language. If you're worried you will not enjoy the performance because you don't speak the language, don't be. The actors use a lot of nonverbal communication and when they do speak, it's jibber jabber and super easy to understand. Since the show is a comedy, you'll definitely be laughing. I know there were quite a few times I was ugly laughing.
While I was watching the show, I was completely mesmerized by the creativity. Never in my wildest dreams did I imagine music could be made from normal everyday items you find lying around in a kitchen. The actors were making music from knives, pots, pans, spatulas, and brooms. You name it, they made ordinary extraordinary.
The roles played were the sexy male chef, the nephew of the director who is a class clown, the beautiful female chef, and the head chef.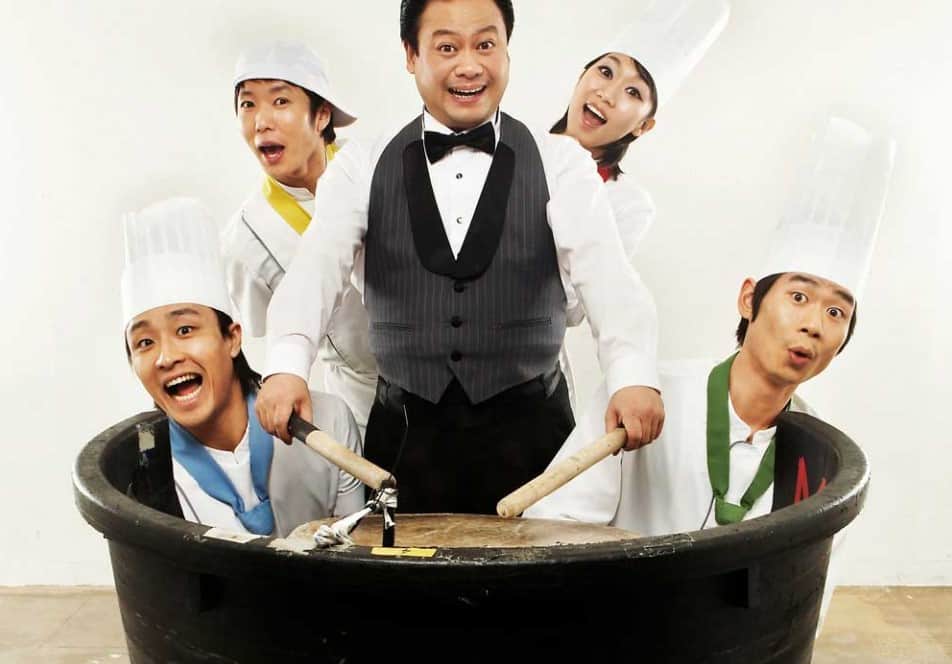 The Story
So you're not completely surprised going in, the story of the show is about 4 chefs who have to prepare food for a wedding reception by 6pm. While they prepare the food, they partake in hilarious endeavors like chopping vegetables, making soup, and a wedding cake.
I love how they got the audience involved and I was even invited on stage by the sexy guy to take part in the soup tasting for a wedding ceremony. While trying the soup, they did slow motion theatrics. As a public personality and a teacher, I have no problem getting up on the stage in front of loads of people.
There were also parts of the show where the audience was selected to make Korean dumplings, pull the head chef out of the trash can, and even do a clap along.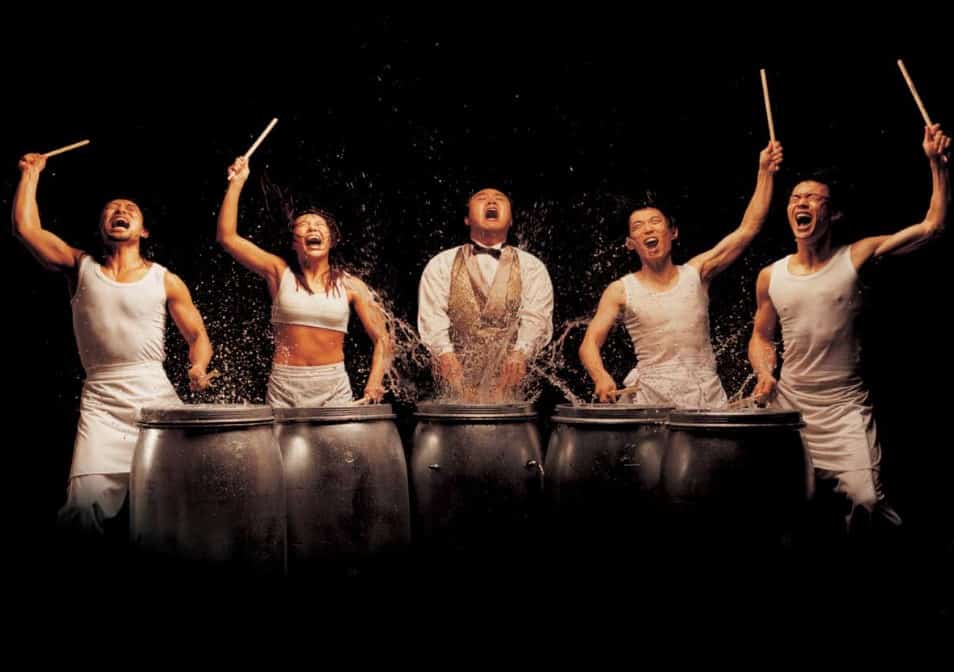 Nanta Seoul Theaters
In Seoul, there are two theaters located in two tourist hotspots so someone will definitely know where they are if you get lost. I went to the Myeongdong Theater and had a pretty great time.
Nanta Myeongdong Theater Showtimes
Monday to Friday: 5pm / 8pm
Saturday and Sunday: 2pm / 5pm / 8pm

Nanta Hongdae Theater Showtimes
Monday to Friday: 8pm
Saturday, Sunday, Holidays: 2pm / 5pm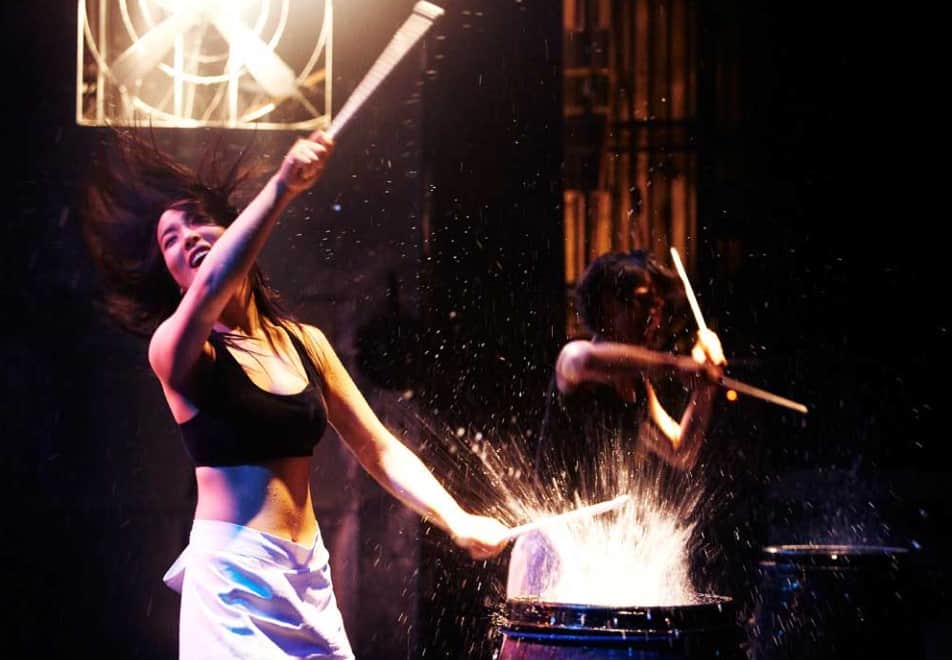 Recommendations
I recommend to get there at least 20 minutes early. That way you have time to collect your ticket, use the toilet, get some snacks, and put your valuables in a locker.
Definitely do not go to this show hungry because there's a lot of food being flung around and you might feel yourself getting hangry. Fun fact, because it's Korea, you can also take photos in the main lobby where there are photo zones.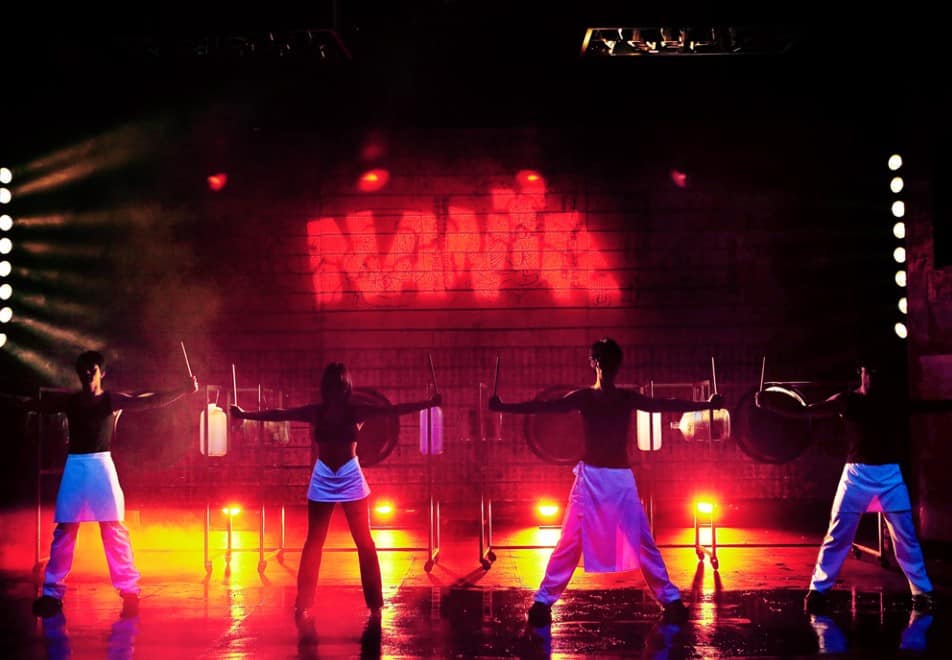 Nanta is definitely a show for the entire family and great for all ages. Random fun fact, I had actually never heard of a Nanta show until recently when I was self studying for my Korean class. At first, I thought it was completely ridiculous, but now I see it's far from that. It's a masterful work of art and executed by top professionals. I would definitely go back and experience the show again.